Membership Details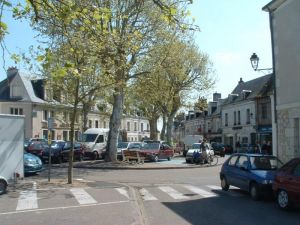 We have 2 grades of membership.
Membership
For a household - a single person or family living at one address.
Organisation membership
For local organisations such as schools, societies, companies etc who wish to have a group membership so that all their own members or people with an association, enjoy membership of our Twinning.
What do you get for being a member ?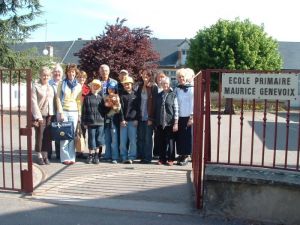 You will be supporting the Darley Dale / Onzain twinning association.
You will be able to join in our visits to Onzain and enjoy French hospitality.
If you wish, you will be able to host French visitors in your own home.
You will be able to enjoy our own prgramme of social and fundraising events.
You will be covered by our Twinning Association members and public liability insurance during twinning events.
You will have accesss to the Members Area of our website where you will be able to view or download copies of our newsletter and minutes of our committee meetings.
You will have the opportunity to meet and socialise with new friends from Onzain ( and Darley Dale !) and get to know more about French people, culture, food and wine - as much or as little as you wish.
It is not necessary to be able to speak French or be able to host visitors in your home.
Organisation members have the added benefit of being able to promote their activities to other members of the Twinning Association, via our website.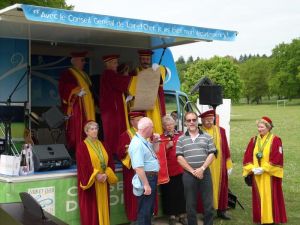 We need you to join so that we.........
• Know who you are and we can keep you posted of events and information
• Maintain local support for our twinning link
• Can consult with you and try to give you what you want from twinning
• Ask you for help when we need it
• Involve you in twinning visits and hosting if you wish
Subscription for 2019-20 is:
Membership £10, Organisation Membership £20
Subscriptions are renewable from 1st July each year, paid by bank standing order.
A standing order form is available through Contact Us
To join us please complete the member details form obtainable through Contact Us
All members of the Twinning Association must be either resident or have a strong association with the geographical area of Darley Dale & District.
We have support from Darley Dale Town Council and we apply for grant funding each year. We also have to raise money ourselves and the membership subscription goes towards our twinning funds required to run the Association