About Us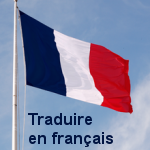 Our twinning link with Onzain
Some of the benefits......
Our twinning thrives by involving as many members of the community as possible, which then allows links to expand into diverse new areas.
A twinning link may develop into lasting friendships, a school partnership or sporting, musical or artistic exchanges and even business opportunities and employment. Our Darley Dale /Onzain link has achieved examples of all of these.
Our exchange visits usually consists of a group of up to about 50 people spending a couple of days in Onzain staying with host families in their own homes. Visits are usually "themed" by building them around a football tournament or dancing show or musical concert. Transport to Onzain is usually by coach for large parties but smaller groups have travelled by air, rail or private cars.
We reciprocate by hosting French families in our homes when they come to Darley Dale.
Of course not all of our members wish or are able to host, so hosting is not a condition of joining in with twinning - just a basic interest in meeting and socialising with people from our own community and a very similar one in France .
Some of the things we do.......


Our twinning link with Onzain has been going since 1989 and many people and families have enjoyed exchange visits involving:
• Football matches between Darley Dale and Onzain
• Dancing displays by Essential Energy
• Drama by Spotlight/First Act Theatre Company
• Choral concerts by Fishpond Choir and Onzain Chorale
• Musical recitals by St Elphin's School and Onzain School
• Visits to tourist attractions in our area and in Onzain
• Work experience visits by students from Onzain
• Boule tournament in Onzain
• Darley Dale Brass Band and the Onzain Renaissance Band
• Winster Morris Dancers and Onzain La Val Cissienne
• General social and cultural events
If you are a resident of Darley Dale & District, you can become a supporter and join our mailing list by giving your email address to our secretary through Contact Us. There is no subscription fee to support Darley Dale Twinning.